Expect highs in the mid-80s this afternoon underneath a sky with a mix of sun and clouds. Dew points are climbing higher with upper 60s and lower 70s starting to be more common, meaning the air is becoming more sticky and uncomfortable.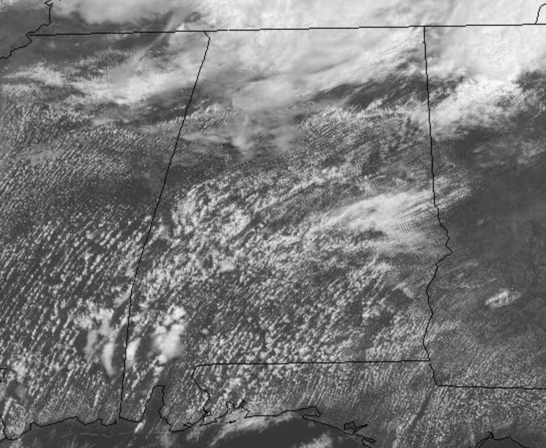 Higher moisture levels also means daily, random afternoon/evening showers and thunderstorms are likely and at midday we are starting to see some of these pop-up on the radar in Central Alabama.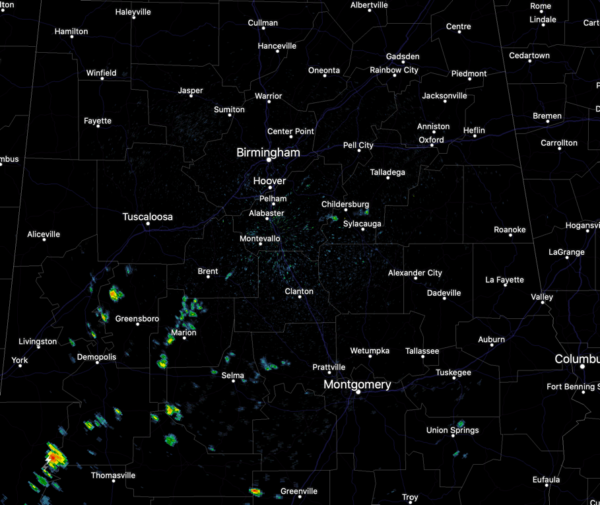 But as we saw this morning, some showers and rouge storms in the morning cannot be ruled out this time of year.
MEMORIAL DAY WEEKEND: The humid air mass will stick around through the long holiday weekend, and likely the rest of the summer. It will be very warm and humid Saturday, Sunday, and Monday. Expect partly sunny days and mostly fair and muggy nights. Scattered showers and storms will occur each day, mainly during the afternoon and evening hours, but again, early morning showers are certainly possible. A reminder there is no way of knowing in advance when and where these daily pockets of convection will develop, you just have to watch radar trends. Highs will range from the mid to upper 80s to low 90s across Alabama over the weekend.
BEACH FORECAST CENTER: If you are heading to the coast this weekend, the weather looks pretty good. More sun than clouds, with a few afternoon storms. Temps along the immediate coast are in the low 80s, while inland, upper 80s and lower 90s are common. The water temperature this morning at Perdido Pass at Orange Beach was a cool 75 degrees. Get the latest weather and rip current forecasts for the beaches from Fort Morgan to Panama City on our Beach Forecast Center page. There, you can select the forecast of the region that you are interested in visiting.
WORLD TEMPERATURE EXTREMES: Over the last 24 hours, the highest observation outside the U.S. was 117.1F at Matam, Senegal. The lowest observation was -88.8F at Vostok, Antarctica.
CONTIGUOUS TEMPERATURE EXTREMES: Over the last 24 hours, the highest observation was 107F at Rio Grande Village, TX. The lowest observation was 15F at Bodie State Park, CA.
WEATHER ON THIS DATE IN 1987: A powerful tornado virtually wiped the small southwest Texas community of Saragosa off the map. The twister destroyed eighty- five percent of the structures in the town killing thirty persons and injuring 121 others in the town of population 183. The tornado hurled trucks and autos through adobe and wood- frame homes, with some vehicles blown 500 feet.
Category: Alabama's Weather, ALL POSTS
Ryan Stinnett
2020-05-22 12:39:23
Read more from source here…