Storms are possible this evening as Houston enters a cooler, more unsettled period of weather – Space City Weather
3 min read
Good morning. It has been a long, hot—so very, very hot—summer in Houston. June and July were the warmest on record for the city, and so far August has run slightly above normal. But that's now about to change. The arrival of a weak front later today will kick off a significant pattern change that will bring temperatures generally in the low 90s, with a decent chance of rain, for at least the next week. I would go so far as to say that, after today, it is possible if not probable that the metro area may not record another 100-degree day in 2022. The rest of August really does look quite reasonable, and then we'll have to see about September.
Thursday
The watchword for today is uncertainty. We have boundaries between air masses all over the place, plenty of atmospheric moisture to work with, and a weak front that will be advancing southward later today. We can't have complete confidence in the specifics about how this will play out, but here's what we can say more generally about the forecast. Today will be another hot one, with much of the region at least reaching the upper 90s this afternoon. I think the radar will remain pretty quiet until 2 or 3 pm, after which time we should start to see showers and thunderstorms blossoming across the region. The preferred area will be north of Interstate 10, but areas closer to the coast probably won't miss out entirely. Storms should become more widespread late this afternoon and evening, before weakening overnight.
What should your expectations be? As is usual with thunderstorms, there probably will be plenty of lightning, and some stronger winds in the stronger thunderstorms. Much of the region will pick up 0.25 to 2 inches of rain through tonight, although lower accumulations are possible right along the coast. Street flooding is possible within the stronger thunderstorms.
Friday
Rain chances Friday will depend to some extent on what happens Thursday, but a healthy chance of showers remains. I don't think storms will match the intensity of Thursday's, but we'll have to see. Look for highs in the low 90s with partly sunny skies for much of the area. If you were expecting the front to bring cooler nighttime temperatures, you should temper your expectations. We're not going to see much of a change in humidity or lows. It's mid-August, y'all, and summertime fronts just don't pack that kind of punch this far south.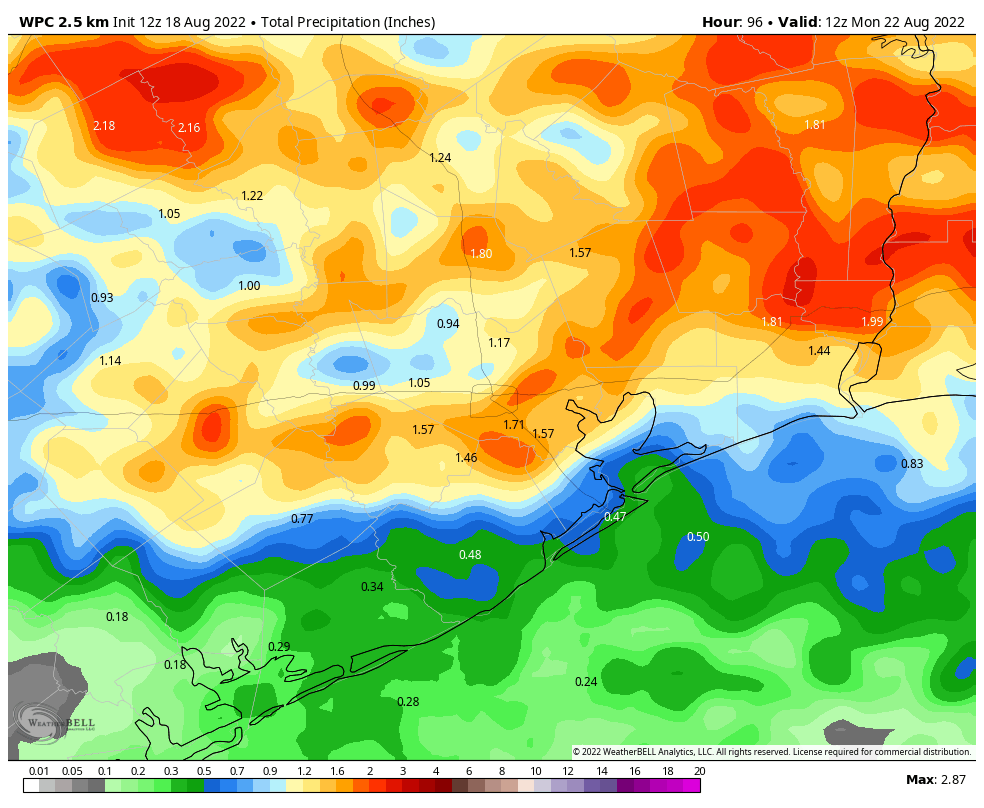 Saturday and Sunday
Expect more of the same for this weekend, with partly sunny skies and high temperatures in the low 90s. Rain chances each day will be about 50 percent, but for the most part these should be showers that pass through fairly quickly (see caveat, in the Tropics section below).
Next week
Every time we've seen a bit of a reprieve this summer from deep heat, high pressure has pretty quickly built back over the region. However, we don't expect that to happen this time. Instead, the upper Texas coast will fall between a ridge to our west, and low pressure to our east. As a result we should see a string of partly to mostly cloudy days with highs in the vicinity of 90 degrees. Each day should have a healthy chance of rain in the 30 to 50 percent range, but it's way too early to have much confidence in any details. This pattern should hold for awhile. Pretty great for late August, right?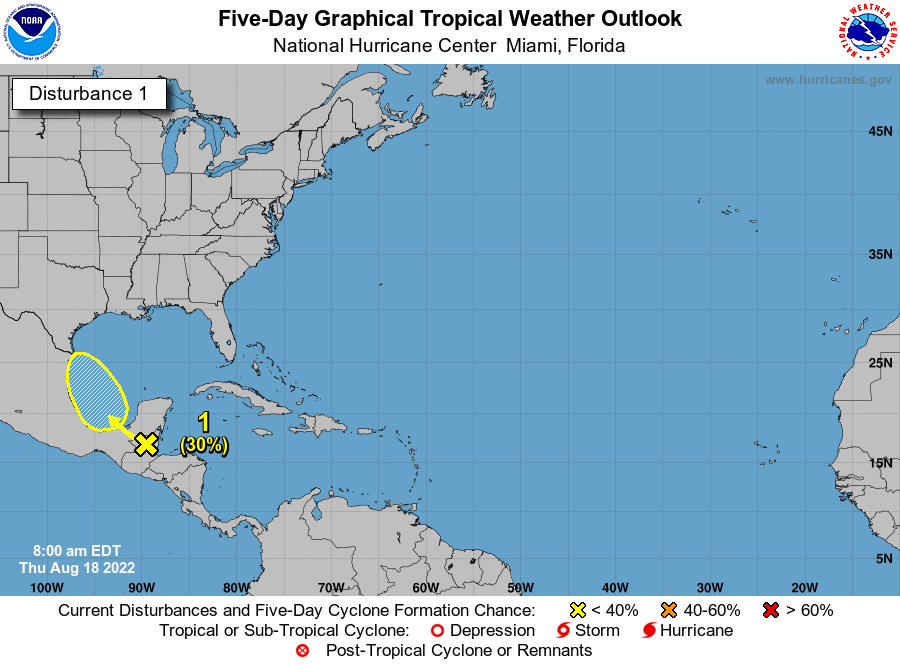 Tropics
The National Hurricane Center continues to track the possibility of a tropical disturbance forming in the Southern Gulf of Mexico over the next several days. Chances remain fairly low for this system to become a tropical depression or storm. As for local effects, this disturbance could increase our region's rain chances on Sunday and Monday, but it's just too early to tell. For now, I'm leaning toward the idea that it won't have much of an impact.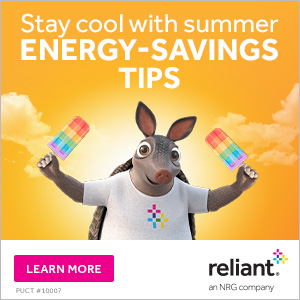 Eric Berger
2022-08-18 07:53:07

All news and articles are copyrighted to the respective authors and/or News Broadcasters. LC is an independent Online News Aggregator

Read more from original source here…